Message From Director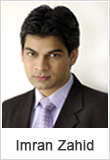 Director Media
To do a professional course is one of the most important decisions any student is going to take. Students will find that their time at TOS will go by very quickly. Our role is to make it the most productive and enriching experience possible. Our programmes are constantly evolving in response to the rapidly - changing media environment and our aim is to produce graduates as competent and confident citizens of the world. I hope that this prospectus will help you perceive that TOS offers the kind of environment conducive to your academic and personal development. We look forward to adding you to our list of success stories.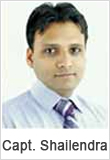 Director Media
A lot of changes have come in the world of journalism. This provides a platform for a school like ours to create a nexus for new talent and more experienced practitioners to match up in a series of creative enterprises. We strive to put students into working environment with our permanent faculty, lecturers and teaching fellows -- most of them reporters, editors, film makers, writers, radio and television producers in their own right.
I hope that on reviewing this brochure, reading the information on the Web, and visiting the school, you wll be enthused enough to join us.