Infrastructure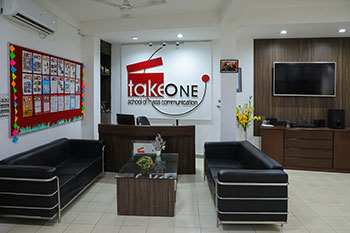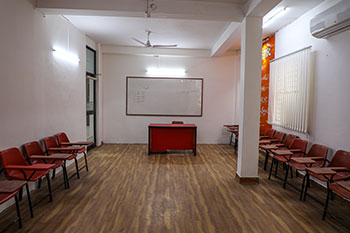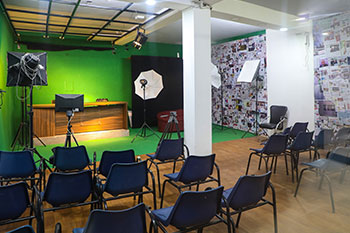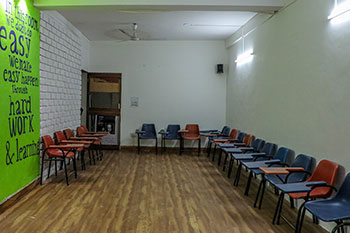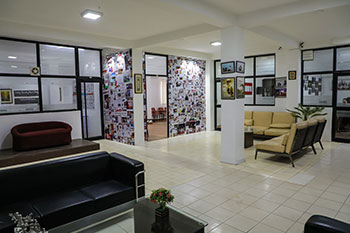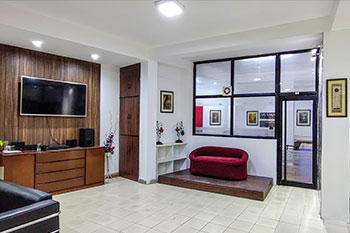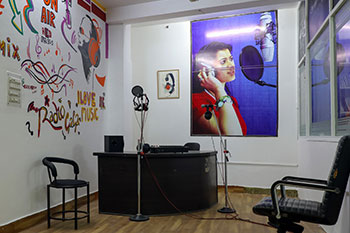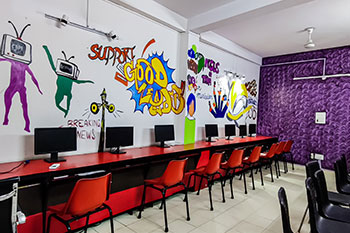 Classrooms:
Well lit & ventilated with comfortable seating, our classrooms are equipped with computers, projector, white boards. The set up provides the apt environment & spiit fr students to learn.
Video Lab:
Professional quality video is available for Broadcast students. Our students learn composition, ambience, lighting and proper framing for better effect. They also have access to a wide range of ancillary equipment like minidisk recorders, digital still cameras and digital video cameras, all of which are freely available for use without charges.

Audio Lab :
Students are oriented to digital sound production and recording using new techniques for better presentation.

Audio-Visual Editing :
Students are equipped with the technique using Single Lens Reflex and digital cameras. In addition, they are taught nuances of lighting, aperture, shutter speed and exposure. They learn to master the use of digital and analog video formats, linear and non-linear editing, and much more.

Computer Lab:
Take One institute of mass communication has a well-equipped computer lab with the latest computer software. Led by an experienced multimedia team, the lab encourages students to exercise their creativity and explore new horizons.

News Studio :
There is a separate studio for anchoring and news reading. Trainees are trained to read news from a professional teleprompter commonly used by the commercial news channel.

Editing Labs :
Take One institute of mass communication has separate labs for video editing and video graphics. These labs are equipped with the latest equipments and software.

Library/Resource Center :
In addition to providing curriculum support and research facilities, the Take One institute of mass communication library has an extensive collection of books and videos available on loan.
Hostel :
Hostel facilities are available for both boys and girls and Take One institute of mass communication provides a value-for-money comfortable accommodation along with a friendly community to live in. A dedicated team of wardens look after the needs and facilities of the students.
Connectivity :
Take One institute of mass communication is well connected with DTC network Near Lajpat Nagar Flyover, East of Kailash Bus Stop and by Metro - Kailash Colony.