Take One School of Mass Communication has a rich cultural heritage. There are several cultural societies which include Music, Dance and Choreography; Dramatics; Debating; Fine Arts; and Quiz Societies. Membership is voluntary. Each society has a president, elected from among the students of third year and a secretary, elected from among the students of second year. Activities are largely student driven, although students are guided by Staff Advisors from amongst teachers of the college. Close student-faculty interaction is the hallmark of most activities at Take One SChool. Take One School takes pride in the creative productions of its dramatic societies that have carved a niche for themselves in the serious theatre circles of Delhi.
1. Theatre Club
Moonlight Films and Theatre Society, theatre society of Take One School began in 2003 as a group of students, passionate about theatre. The Society works to sensitise people of the realities of the society we live in, questioning existing stereotypes as well as providing solutions to social ills. The society produces thought provoking plays on social topics like human trafficking to political issues such as freedom of expression on the lines of nationalism. MFTS brings out hidden talents in the students, provides a stage for artists, scriptwriters, musicians, and anyone who is ready to commit and contribute to the society.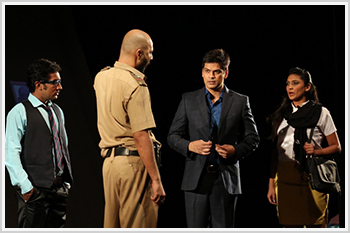 2. Debate Club
The Debating Society of Take One School provides a forum through which students can hone their oratory and analytical skills while learning to work as a team, optimize available resources and organize exciting events, often on a mega scale. The Society provides a platform for creative and interpretative expression of ideas and to nurture the talent of public speaking. Students also get a hands on experience of organizing, adjudicating and coordinating various events. The Debating Society activities complement and enrich the idea of a holistic education that Take One School is known for.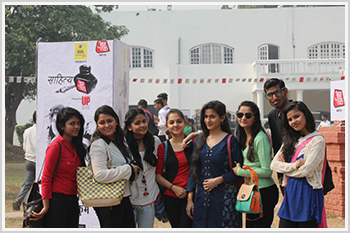 3. Filmmaking Club
Films Club of Take One School has the vision envisaging the outburst of every sort of activity, ranging from workshops-events to every other possible activity, to spread the culture and interest in Photography and Filming . With activities ranging from home movie making to video editing, from sizzling ads to catchy trailers, it is undoubtedly it is one of the most assiduous club. Apart from its own activities, Film club strives to spread its art to the campus community through lecture series on various aspects of film making, Ad making competitions, movie making projects etc. It also provides a platform to acting enthusiasts to showcase and hone their skills.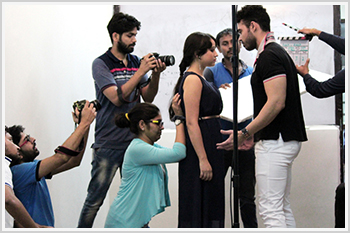 4. Photography Club
Photography Club of Take One School is a platform to bring together like minded people and share knowledge about the art and science of Photography. The club encourages students to study light and imparts tips on composition.The club organises activities that give a chance to learn photography, utilise their camera to the fullest and become sensitised to the world around.The club "focuses" on interaction between experts and students in addition to enhancing peer learning in photography and build an environment to capture memories forever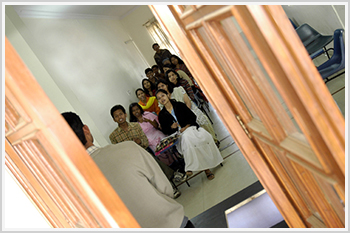 5. Literature Club
Students who are interested in language, literature, debating and putting up their voices or opinions will find a welcoming place in Take One School literature society. You can learn more and be trained here for your future should you want to pursue a career in such a field.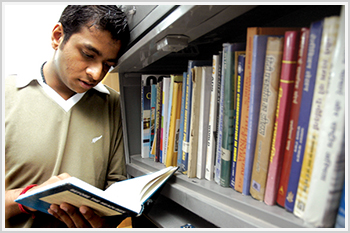 6. Music Society
Most people find music to be the only way they can get out of a low period of mental disturbance and put on their headphone whenever they want to get rid of some stress. There is no one who hates music. All music lovers, whether you sing or play, are welcome to Take One music society.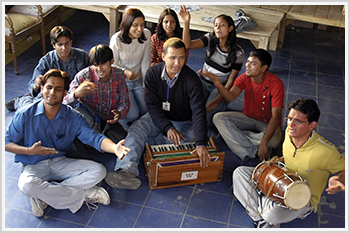 7. Dance Society
Dance is something you do even if you do not know how to do it! The beats of the music can make you move and sway and get you down on the dance floor even if you absolutely no idea how to dance. Your body responds to music naturally, if you let it.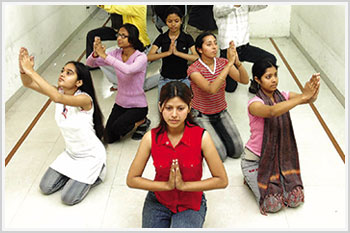 8. Newspaper Society
In this digital age and with so many other avenues of communication available to us, it seems that a school newspaper is outdated and irrelevant, imparting news that has already been hashed to death over social media and student texting. There is some validity to that when you only consider school news that has already been captured by cell phones, tablets, and other avenues of communication.